FORT WORTH SEXUAL ASSAULT ATTORNEYS
Experienced Sexual Assault Defense in Tarrant County
In today's society, the mere allegation of a sex crime, such as sexual assault or child sexual assault, is enough to destroy a person's reputation. The media will put a person's mugshot on the nightly news, and friends and neighbors will jump to conclude that the accused is indeed guilty. People tend to be reluctant to believe that allegations may be false, or that some mistake may have been made. In our experience, false allegations abound in sexual assault cases.
Whether the case involves a child victim that is being coached by another parent, or a past intimate partner who is now claiming that the sexual involvement was not consensual, there are many motivations that drive someone to falsely claim sexual assault.  Regardless of the motivation of the complainant, a sexual offense allegation is a serious matter that can have a significant impact on a person's life.  It should not be taken lightly.  You should contact a proven sexual assault defense attorney at the first sign of an allegation and you should NOT make any statements to anyone except your attorney.
After consulting with approximately 10 attorneys my wife and I prayed for God to guide us. The next day, my wife heard his advertisement on the radio. We had a second consultation with Barnett Howard & Williams. They were very professional, consistent and straight forward. They followed through with everything they committed in a Christian, efficient, professional, and timely manner. Their expertise and reputation helped us achieve the outcome we deserved. My cases were dismissed completely!

C.G. - Sexual Assault Defense Client
Brandon is class act. I don't have much experience in hiring defense lawyers so I did my homework (looked at reviews and did different consultations) before hiring one and Brandon made me feel comfortable from the get go. He always returns phone calls and emails very promptly. He is polite and professional and didn't pressure me into hiring him. (Some other lawyers out there turn the pressure on strong and come off as sleazy as well!) The outcome of my situation was very favorable. My case was dropped.

R. - Sexual Assault Defense Client
Presumed Innocent Until Proven Guilty | False Allegations Defense Attorneys
At Barnett Howard & Williams PLLC, we know that the law says you are presumed innocent until proven guilty. However, sometimes it is necessary to fight to maintain your innocence. Our Fort Worth sexual assault lawyers are ready to fight for you. We will go to trial if that is what it takes to protect you from these life-changing allegations.
We defend against all sex crimes, including:
Sexual Assault

Aggravated Sexual Assault

Aggravated Sexual Assault of a Child

Rape

Date Rape

Public Lewdness

Indecent Exposure

Indecency with a Child

Computer and Internet Sex Crimes

Online Solicitation of a Minor

Prostitution

Continuous Sexual Abuse

Sex offender registration violations

Sex Trafficking
A conviction for one of the various sex offenses in Texas comes with severe penalties. In addition to incarceration and fines, an individual convicted of a sex crime is typically required to register as a sex offender. They carry this mark for years, if not for the rest of their lives. This penalty alone makes it paramount to choose a dedicated and conscientious sex crimes attorney.
Sex Crimes Defense Strategies | Experienced Sex Crimes Attorney
Most sex crimes allegations come down to he said/she said. This makes it difficult for prosecutors to prove beyond a reasonable doubt that rape or another sex crime took place. We know how to find the flaws in the prosecution's evidence, thoroughly investigating DNA evidence, rape kits and other evidence. We will attack the evidence and seek to get the case dismissed if it is weak. Our lawyers will work hard to protect your rights, reputation and privacy, while thoroughly preparing to defend you at trial if necessary.
Child Sexual Offenses | Tarrant County Child Sex Crimes Defense Attorneys
Sexual assault cases involving children are unique to other sex crimes cases. Unfortunately, children can easily be confused or mistaken and sometimes even coerced into making an allegation.  We often see this when the family is going through a family law case involving child custody or child support. Typically, after a child makes an outcry of a sexual nature, the police arrange a forensic interview of the child by an agency like Alliance for Children in Arlington. At the forensic interview, the interviewer will go through the child's outcry in detail and probe into other areas of the child's life. Our criminal defense attorneys know what to look for in reviewing forensic interviews. We also have a team of experts ready to assist in child sexual assault cases.  Our team has a record of dismissals and reduced charges in these types of cases in Fort Worth.
What is the Age of Consent in Texas? Texas' Romeo and Juliet Law
The age of consent in Texas is 17 years old. Under Texas law, "the age of consent" is the legal age at which a person can consent to engage in sexual intercourse with another person. If a person is under the age of consent, then the sexual conduct is deemed non-consensual under the law. Once a person turns 17, the law deems them able to choose to engage in consensual sex.  There can be exceptions to the age requirement in cases where the "victim" is under 17, but only for actors who are not more than 3 years older than their partner.  This is considered Texas' Romeo and Juliet exception to the Statutory Rape law. For more information regarding the age of consent, contact our sexual assault defense team.
Free Consultation With An Experienced Sexual Assault Defense Attorney
Our Fort Worth sex crimes defense attorneys have the knowledge and experience to aggressively and effectively defend your case and your liberty.  We offer FREE consultations on all criminal matters with no obligation.  A sexual assault offense is a serious matter.  You need to be convinced that you have the right team of attorneys and investigators working for you.  Set up a meeting to meet our team and see if we are the right fit to defend you.  Call 817-993-9249 or send an email to learn how we can help you fight sex crime charges.
Related Content | Texas Sexual Assault Law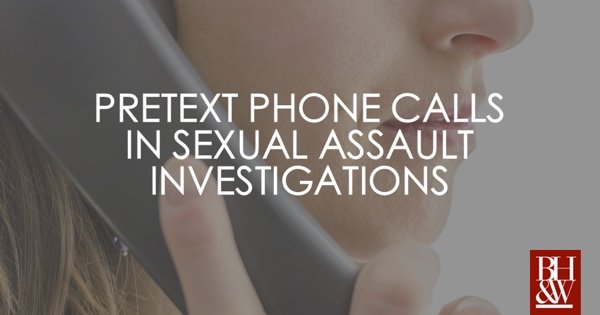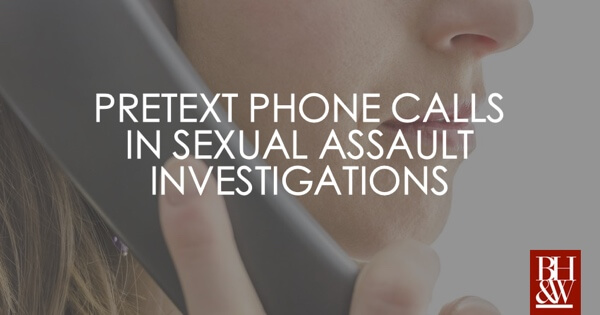 Did you ever get the feeling like someone is recording your conversation? Texas is a one party consent state meaning your conversations can be recorded and listened to by third parties…